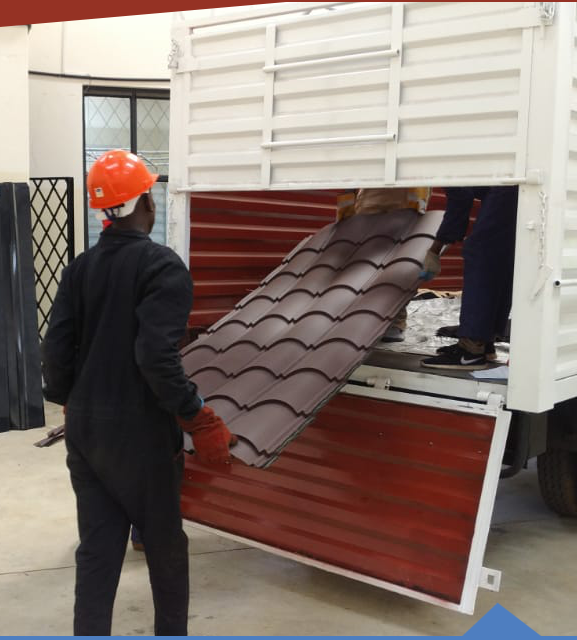 Introducing
Taifa Mabati Mills
Taifa Mabati Mills, we specialize in new Prime roofs, PVC Gutters, PVC Ceiling, Paint and Timber. We supply building and roofing materials countrywide. We approach production and supply with curiosity and experimentation, using what we learn to create meaningful quality products that connect with people, just like you.

Making use of this moment, of the NOW, is a principle that Taifa Mabati applies through its daily operations that experts have been talking and writing about for years. With our production and supply of Roofing Sheets, PVC Gutters, Roofing Paint, PVC Ceilings and Timber, Taifa Mabati is your one stop shop.
Vision
To provide innovative and quality products like Color Coated Roofing Sheet, PVC Rain Gutters, Roof Polycarbonate Sheet, Roofing Product Sheet to ensure complete satisfaction and loyalty to the customers.
Mission
Offer excellent products and services that offer exceptional value for money. We are dedicated to providing unequal customer service that sets us apart from others.
BEST-IN-CLASS FEATURES
The proprietary 'Double Layered Granular Coating' of Taifa Mabati roofing sheets gives them various grain and wrinkle effects. These sheets have an excellent scratch resistant property and are highly flexible yet strong, ensuring not just a classy look but also ease of installation.
ANTI-FADING & ANTI-AGEING COLOURS
Taifa Mabati Mills
Limited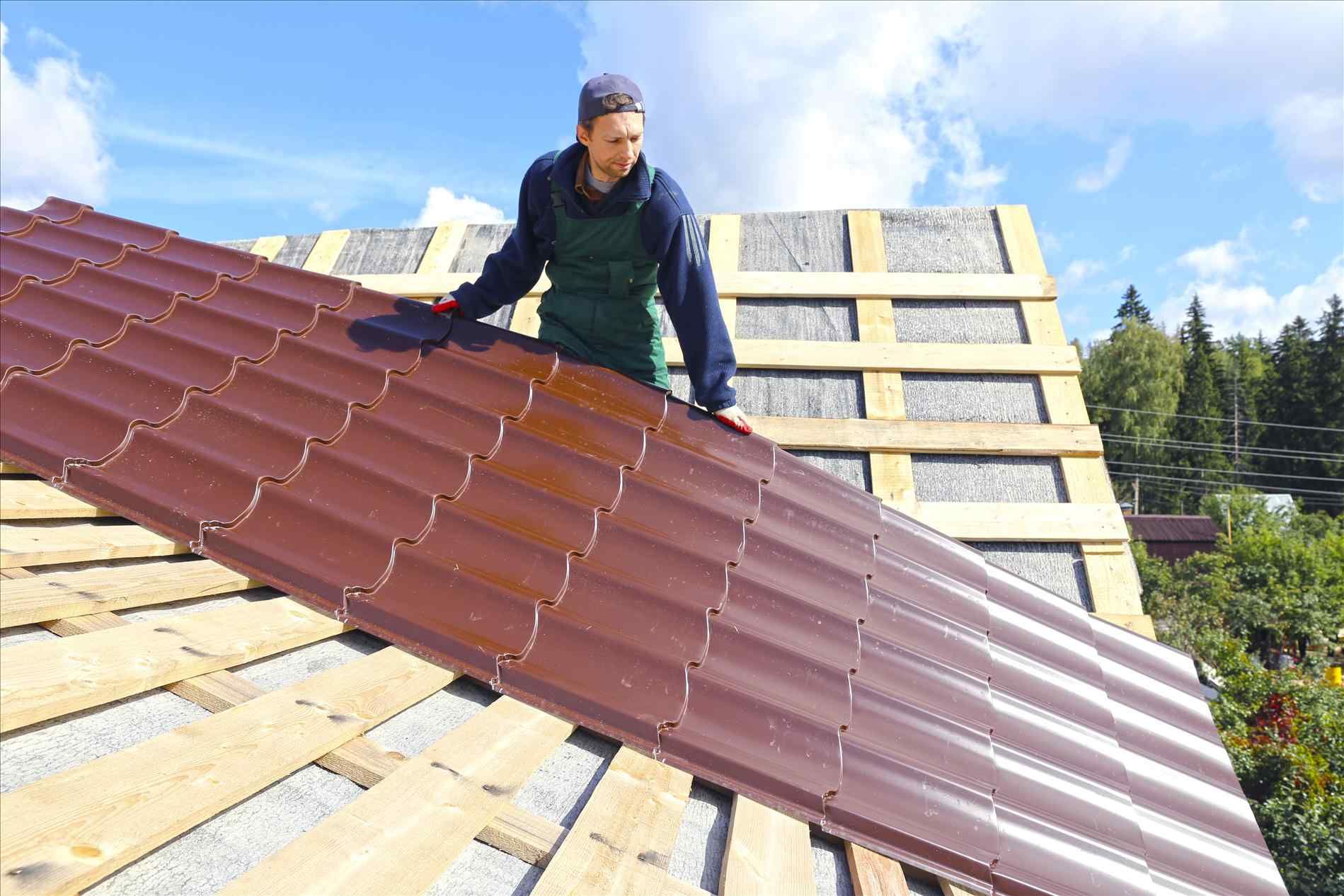 Taifa Mabati, the pioneering name in roofing industry is today a leading Kenyan brand with products that offer the best of quality and novelty.


Keeping innovation at its core, the brand has successfully carved a distinct space in the market within a very short span of time. With scientifically developed roofing sheets, structural and accessories that created new benchmarks in quality, Taifa Mabati has a wide spectrum of products and variants that are today the pillars of product innovation in the industrial segment.
SPECIFICATIONS
Base Metal

At the core is the base metal, which has the characteristic property of Taifa Mabati 'perfect thickness' to ensure a strong central structure.

1. Alu-Zinc Coating

On top is a layer of superior grade Alu-Zinc coating that imparts it an anti-corrosive property.

2. Chemical Treatment

A special chemical treatment with fade resistant ingredients and cross linking polymers, gives the Taifa Mabati its remarkable water repellent, anti-fading and cooling properties.

3. Primary Coat

Above this layer is the primary colour coating made from superior quality pigments, which gives maximum vibrancy to colours.

4. Back Coat

The outermost finishing coat gives the sheets their textured, matte or grain finish. When brought in direct contact with the environment, this coating takes on a composition that resists corrosion and delivers an aesthetic magnificence to the sheets.
Ensuring

Happy Customers
Our free deliveries span
countrywide. The customer places an
order and receives the exact
material within 72 Hours.
Better

Quality Products
Taifa mabati the Mark of
Trusted Quality. 100% Customer
Satisfaction Guarantee. Our long
lasting materials are test proven
Lifespan

For Materials
Taifa Mabati roofing materials
have been scientifically proven
to last longer and can stand the
test of time (low maintenance costs)
Making sure that our products exceed customer
expectations, for quality, style and performance.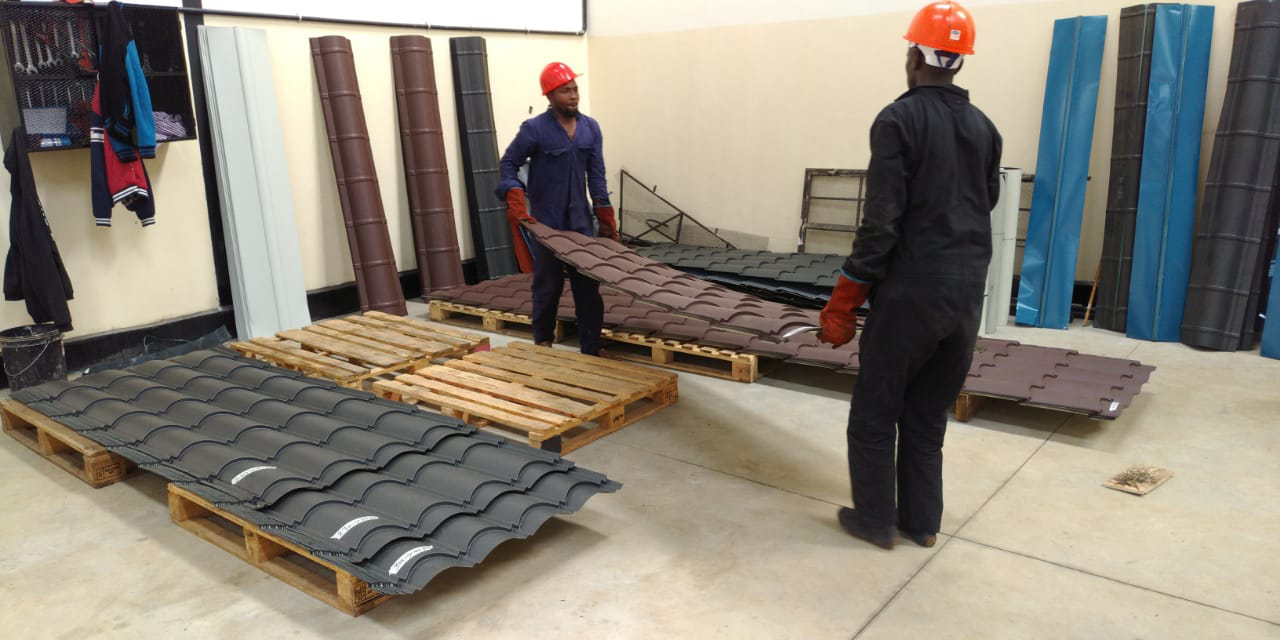 Taifa is a leading roofing manufacturer in Kenya, supplying a comprehensive range of roofing products to our clients in the construction business, as well as individuals for DIY. If you are looking for roof sheets and other building products to complete
your roofing project, get in touch with the team at Taifa Mabati today. Our experienced consultants will provide you with honest and sound advice regarding the purchase of your roofing products, to ensure that you buy the right products for your project.
WHAT WE DO
We empower
customers
 with supply of quality roofing materials